A feature wall can bring a drab room to fab in quite a hurry! Quite often when people hear "feature wall" they think of an accent wall of a different color than the other three walls in a room. While paint variation can certainly be a great way to gain visual interest in a decor, it is not the only way to accent a wall in your room!
Fun Accents
One way to create a feature wall is to hang a collection of fun accents to the wall. From graphic designs to practical items like a clock or calendar, a collection of items hung together can create a fun and unique accent. You can even put various items that you have collected from your travels over the years together on an accent wall. Each piece put together creates a roadmap to your travels over the years. A conversation piece in the making! Nothing says unique more than a collection of accents that tell your story.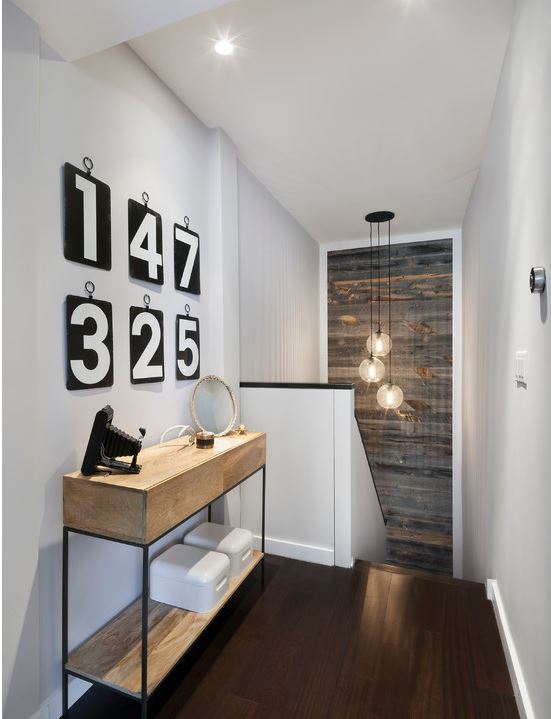 Not Just for Living Rooms
A feature wall doesn't have to be restricted to the living spaces in your home. Hallways, stairwells, and entryway make great areas to spice up with a visually appealing accent.
Finishes
Wallpaper, wood (natural or painted), tile, metal, or really any type of alternative finish to the wall can create an awesome visual appeal! Our designers would love to help you create an accent wall in your home! Give us a call or stop in today and let's make your design ideas a reality!
~ Emily Krawczak